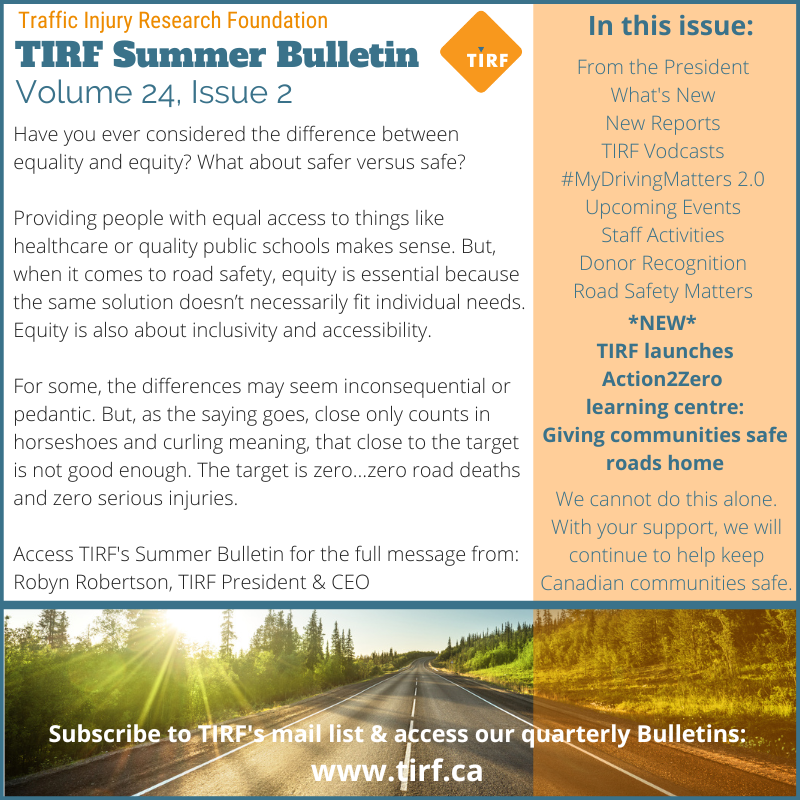 Subscribe today to receive a quarterly TIRF Bulletin.
Bulletins include a personal message from TIRF's President & CEO; links to recent publications and educational resources; information on what's coming soon; project announcements; #MySafeRoadHome blog posts, #MyDrivingMatters vodcasts, recent journal articles; staff activity updates; DIAD program updates; and, TIRF USA updates. You will also receive occasional road safety special notices and are able to unsubscribe at any time.
Select archived TIRF Bulletins from the dropdown menu below.
NEW: TIRF Summer Bulletin, Volume 24, Issue 2 (August 24, 2022)