Upcoming events
Please check back often as upcoming events will be added as they are confirmed.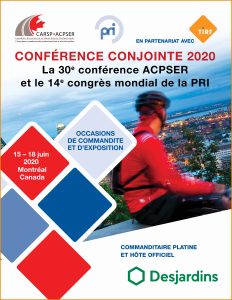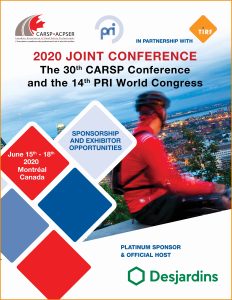 NEW! 2020 Joint Conference – The 30th CARSP Conference and the 14th PRI World Congress, Equitability: Road Safety for all through Vision Zero and Sustainable Safety
NOUVEAU! Conférence conjointe 2020 : 30e conférence ACPSER et 14e congrès mondial de la PRI
2019
November 20, 2019

Community Forum on Distraction

Road Safety, Enforcement & Court Testimony education workshop for police services

Drop It And Drive® (DIAD) youth presentations

North Bay, ON

Sponsored by The Co-operators, and in partnership with Ontario Northland, the Traffic Injury Research Foundation and its Drop It And Drive® (DIAD) program are facilitating a community distraction forum in North Bay, ON, on November 20, 2019.

For more information about these events or to request an invitation, contact TIRF.
2020