TIRF's research and educational tools support the work of communities across Canada.
Each year, thousands of parents, health care workers, teachers, employers, police services journalists and advocacy organizations download and use our products to support their efforts. They also contact us directly to request guidance and expertise to implement road safety initiatives. Our metrics speak for themselves.
Your donations and our work enables them to spend less time looking for answers and more time developing and implementing road safety strategies.
Personal Donation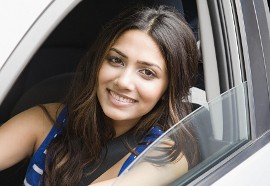 We share a common goal to make sure everyone gets home safely every day. Your donation helps the Traffic Injury Research Foundation continue to develop and share the knowledge that saves – preventing injuries and loss of life on the roads, reducing related social, health and insurance costs, and safeguarding families and our workforce.
Online gifts can be made through credit card or PayPal. Donations can be a one-time donation or a monthly gift.
Corporate Donations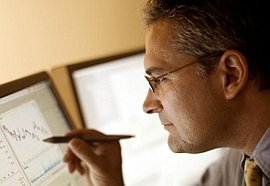 Donations from private companies, corporations, associations as well as government departments and agencies support our work in promoting safe driving programs and practices. Working together we can reduce the number of deaths and injuries on our roads.
Through TIRF's research, education programs, initiatives, and public awareness efforts with communities and employers, TIRF and your organization can help make sure everyone gets home safe at the end of every day.
Everyone has the power to make roads safer.
Highlights of 2020 donor-funded activities:
Presented in the opening plenary for the Transportation Association of Canada 2020 Online Conference & Exhibition, The Journey to Safer Roads.
Presented Impact of COVID-19 on Road Safety at the 2020 Global Be(er) Responsible Day for Labatt employees across Canada.
Co-presented Marijuana Use Among Drivers in Canada with Ken Lindhardsen, Vice-President of Accident Benefits and Bodily Injury Claims for Desjardins General Insurance Group as part of the CARSP, PRI, TIRF & Desjardins webinar series.
Participated in The Daily Drive presented by Ford Driving Skills for Life as a special guest discussing the future of driver education as part of their virtual series.
Co-authored a Transportation Research Board paper titled "The Effect of Culture on Gender Differences in Driver Risk Behavior through Comparative Analysis of 32 Countries."
TIRF contributed to the review of drafts of an AV Cyber Security Policy developed by Transport Canada.
Delivered four youth presentations, at three schools in three cities in British Columbia to over 900 students.
Developed new interactive DIAD virtual webinars creating opportunities to reach even more communities, youth & workplaces.
TIRF gratefully acknowledges the many concerned companies, associations and governments whose contributions in 2020 supported the Foundation's efforts to reduce the losses that occur from road crashes. We also acknowledge with gratitude the private, individual donations and memorial donations received from individuals across Canada.
Visit our Donor-funded educational resources page to access projects made possible by donations with resources available for free download.
The overwhelming majority of deaths and injuries on our roads are preventable. Learn more about how TIRF works to improve road safety for all Canadians: TIRF's Road Safety Agenda
Download a copy of our donor/member privileges list
For more information about how you can make a difference, contact TIRF at tirf@tirf.ca or toll-free 1-877-238-5235.
To make a donation by cheque, please make it payable to:
Traffic Injury Research Foundation (TIRF)
171 Nepean Street, Suite 200
Ottawa, Ontario Canada K2P 0B4
TIRF is a registered Canadian charity. Registered Charity No. 10813 5641 RR0001