TIRF's research and educational tools support the work of communities across Canada.
Each year, thousands of parents, health care workers, teachers, employers, police services journalists and advocacy organizations download and use our products to support their efforts. They also contact us directly to request guidance and expertise to implement road safety initiatives. Our metrics speak for themselves.
Your donations and our work enables them to spend less time looking for answers and more time developing and implementing road safety strategies.
Personal Donation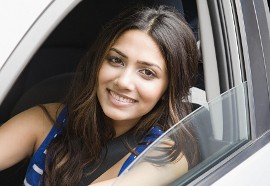 We share a common goal to make sure everyone gets home safely every day. Your donation helps the Traffic Injury Research Foundation continue to develop and share the knowledge that saves – preventing injuries and loss of life on the roads, reducing related social, health and insurance costs, and safeguarding families and our workforce.
Online gifts can be made through credit card or PayPal. Donations can be a one-time donation or a monthly gift.
Corporate Donations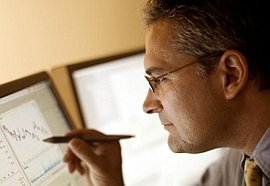 Donations from private companies, corporations, associations as well as government department and agencies support our work in promoting safe driving programs and practices. Working together we can reduce the number of deaths and injuries on our roads.
Through TIRF's research, education programs, initiatives, and public awareness efforts with communities and employers, TIRF and your organization can help make sure everyone gets home safe at the end of every day.
Everyone has the power to make roads safer.
Highlights of 2019 donor-funded activities:
Delivered three interactive road safety forums to teach driving skills in Toronto, London and Edmonton.
Participated in an expert workshop on automated vehicles and cybersecurity organized by Transport Canada and provided input on draft policy documents.
Facilitated two community distraction forums, featuring custom Drop It And Drive® (DIAD) seminars, in Ontario and British Columbia.
Delivered free educational workshops for Southern Ontario police services and Vancouver Island police services in Saanich, BC to share the latest road safety research.
Delivered a presentation on Cannabis & Driving to the Canadian Association of Rate Regulators in Toronto, ON.
Shared data and evidence-based strategies as part of a working group to address snowmobile injuries and fatalities organized by the Ontario Provincial Police.
Developed new elementary and middle school youth DIAD programs with interactive exercises on pedestrian safety, distracted walking, passenger responsibilities and rights as well as content on distracted driving.
Delivered 32 youth DIAD presentations, including three donor-sponsored presentations, at 30 schools in Ontario and British Columbia to over 5,200 students in grades 6-12.
Shared BikeMaps.org results with the Bicycle User Group at the City of Ottawa's Mary Pitt campus.
We extend our sincere thanks to all donors supporting TIRF's research and educational efforts across the country. Your generosity makes it possible for TIRF to increase awareness, knowledge, and understanding of the importance of road safety for all Canadians.
Visit our Donor-funded educational resources page to access projects made possible by donations with resources available for free download.
The overwhelming majority of deaths and injuries on our roads are preventable. Learn more about how TIRF works to improve road safety for all Canadians: TIRF's Road Safety Agenda
Download a copy of our donor/member privileges list
For more information about how you can make a difference, contact TIRF at tirf@tirf.ca or toll-free 1-877-238-5235.
To make a donation by cheque, please make it payable to:
Traffic Injury Research Foundation (TIRF)
171 Nepean Street, Suite 200
Ottawa, Ontario Canada K2P 0B4
TIRF is a registered Canadian charity. Registered Charity No. 10813 5641 RR0001