TIRF undertakes approximately 30 projects each year with a focus on studying risky behaviours, learning about the characteristics of road users, developing programs, policies and other prevention-based strategies.
Every year TIRF conducts more than 30 projects with funding from governments, associations, industry and non-profits to protect the many people who rely on our roads every day for business, family and leisure activities.
We extend our sincere thanks to TIRF project sponsors in 2018 for their support of TIRF's research, programs and educational initiatives. Your generosity makes it possible for TIRF to identify and promote evidence-based practices, strengthen the implementation and delivery of road safety strategies, and build knowledge and awareness about the importance of road safety for all Canadians.
TIRF acknowledges the support received in the form of project grants and contracts from the following organizations:


National Highway Traffic Safety Administration (NHTSA)

Public Health Agency of Canada

Ontario Ministry of Transportation




ACS Alcohol Countermeasure Systems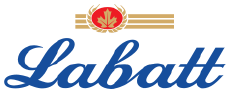 Intoxalock Ingnition Interlock
Associations & Not-for-Profits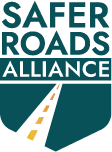 Association of Ignition Interlock Program Administrators


Canadian Council of Motor Transport Administrators