This episode of #MyDrivingMatters 2.0 is sponsored by:
The first episode in the series is on workplace safety and policies. For many of us, some part of our job involves driving, some may be professional truck drivers, some may work in real estate or health care and sales and drive to a variety of different locations. Others may just commute to the office and maybe never really thought about driving as being part of work. In this episode, we discuss employers and their role in the safety equation when it comes to driving in the workplace, and also ways to influence safer choices among employees on the road.
TIRF educational resources & programs featured at the end of each episode are accessible here: tirf.ca/about-tirf/#TIRFERP
Guest experts:

Mario Da Silva
Corporate Risk, Safety & Security Manager
Manitoulin Transport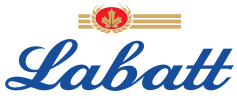 Natalie Laberge
Logistics Director for Eastern Canada
Labatt
Resources:
TIRF's Canadian Coalition on Distracted Driving, Business Case for Employers
TIRF's Drop It And Drive® education program for workplace safety
Show notes:
Our #MyDrivingMatters 2.0 vodcast series is sponsored by Labatt with co-hosts, Robyn Robertson, TIRF President & CEO, Karen Bowman, TIRF Director, Communications & Programs, and her daughter, Kylee Bowman, a young driver and Lead, TIRF Youth Advisor Program. Episodes in the series are structured to be conversational, engaging, and relatable to Canadians from diverse backgrounds and across all ages. Each episode features at least one guest expert sharing their knowledge and experience on several road safety topics including social norms, alcohol & marijuana, distraction, speed, sharing the road and workplace safety policies. Links to the resources mentioned in each episode are available below.
Credits:
Vodcast thumbnail design & host caricatures by Kylee Bowman MildlyMadGraphics.com
Vodcast post-production by Diane Akam, dnafilms http://dnafilms.ca
TIRF co-hosts makeup by Erica Harris www.ericaharris.ca