This episode of #MyDrivingMatters 'That was CLOSE!' is sponsored by:
The fourth episode in the #MyDrivingMatters 'That was CLOSE!' vodcast series is on Passing the Knowledge Test. It features guest expert, Anne Marie Hayes, Teens Learn to Drive. This episode focuses on passing the knowledge test and moving from simple to complex driving tasks on a learner's licence. Our guest expert and TIRF hosts answer questions from Canadian teens and parents about the types and content of tests teens can expect as part of driver education, as well as the process for taking these tests. Tips are shared on how to master simple driving tasks, and when and how it's recommended to safely move to more complex tasks.
"This kind of podcast would have been helpful when I was first learning how to drive because I had a lot of questions. I wanted to get people's real experience and understand where I'm lacking and what I need to know. I was looking forward to the independence you get while having your licence. But I never fully understand just how complex the entire task of driving is. It's not simply holding a wheel and driving; you're focusing on so many different things at once. The pressure of it all is quite daunting." – Kylee Bowman
TIRF educational resources & programs featured at the end of each episode are accessible here: tirf.ca/about-tirf/#TIRFERP
Guest expert: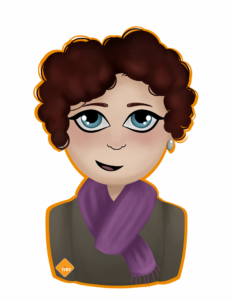 Anne Marie Hayes
President
Teens Learn to Drive Inc.
Resources:
Show notes:
Our #MyDrivingMatters 'That was CLOSE!' teen & parent vodcast series is sponsored by Co-operators with co-hosts, Robyn Robertson, TIRF President & CEO, Karen Bowman, TIRF Director, Communications & Programs, and her daughter, Kylee Bowman, a young driver. Episodes in the series are structured to be conversational, engaging, and relatable to Canadian teens and their parents. Each episode features at least one guest expert sharing their knowledge and experience on several road safety topics including speed & distraction, driver education during a pandemic, benefits of parental involvement, passing the knowledge test, and readiness to drive. Links to the resources mentioned in each episode are available under Resources.
Credits:
Vodcast thumbnail design, host & guest caricatures by Kylee Bowman MildlyMadGraphics.com
Vodcast post-production by Diane Akam, dnafilms http://dnafilms.ca
TIRF co-hosts makeup by Erica Harris www.ericaharris.ca