Rules make the road predictable and reduce the 'unexpected'
As summer 2023 draws to a close, many of us are scrambling to squeeze out the last vestiges of vacation before returning to the grind of reality, responsibilities and routine. Let's face it, we are less than enthusiastic about leaving behind beaches, parks, picnics and road trips. As we brace ourselves for the onslaught of homework, carpools, lunches and afterschool activities on top of our own workload of meetings and deadlines, let's embrace the excitement of new classes and friends, new adventures and new learning.
Speaking of new learning, now is a great time to get back to basics and recap the rules of the road. While some of them may be more familiar to you, there have been a number of changes on the road since many of us last took driver's ed, so at least a few of them are new.
Speed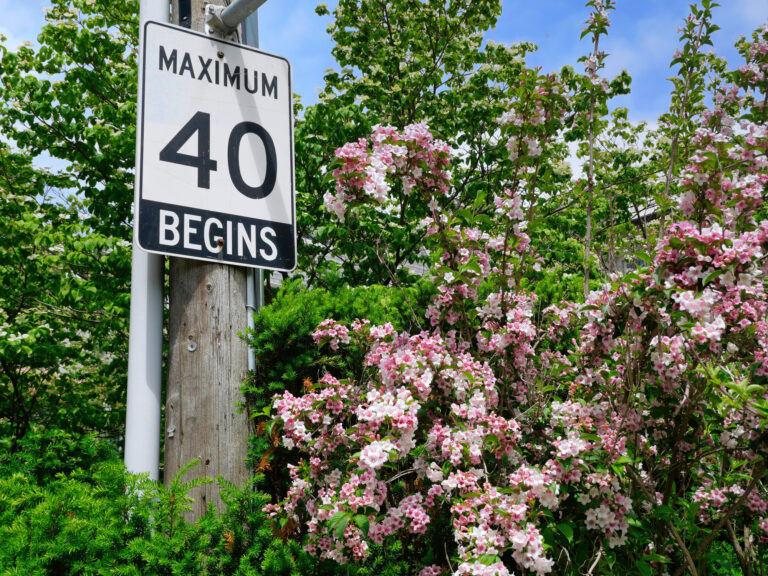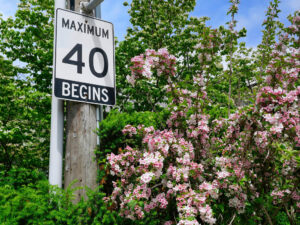 Many cities and towns across Canada have moved to reduce speed limits, not just in and around schools, but also on high-traffic roads and areas with pedestrians and cyclists. This is an international trend spurred by research showing these active transportation users are more likely to survive a collision at lower speeds. Back to school also means you will see many more students who walk, cycle, or ride. Slowing down helps everyone get home safely.
School buses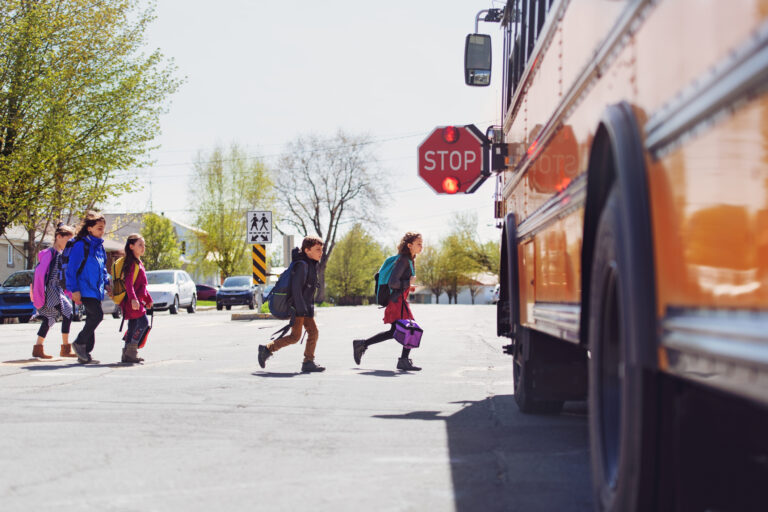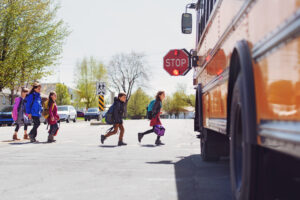 There will also be more school buses on the road and as a rule, drivers must stop when they do, whether they are approaching or following. Fly-bys have become a growing concern in some jurisdictions with police reporting some drivers failing to yield to the extended arm or flashing lights.
To would-be violators out there – a growing number of municipalities are using cameras on buses to catch these high-risk drivers, so drive like a pro and let the buses load and offload safely.
Roundabouts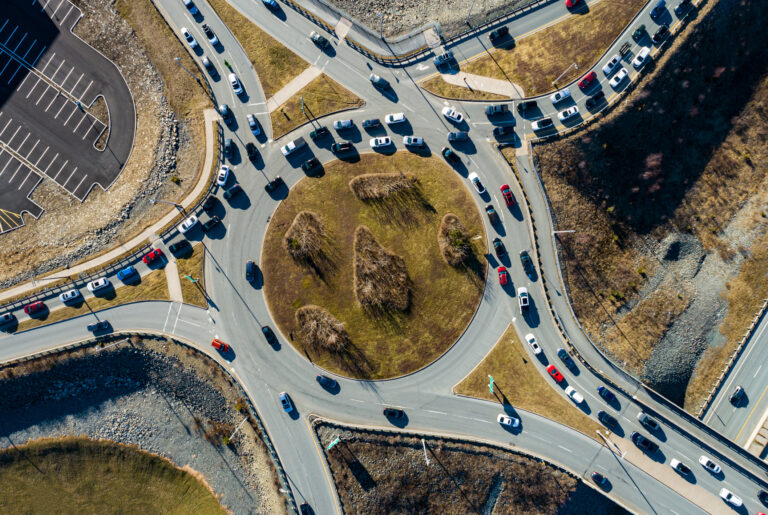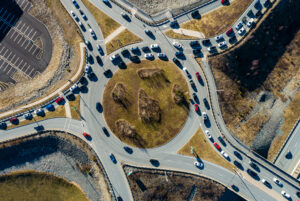 Another change popping up in a lot of locales is roundabouts and people either love them or hate them. However, roundabouts have a lot of safety benefits, so they are here to stay, and we should get used to them. If you are a parent, you probably know it's pretty common to see roundabouts close to schools. You might be surprised to know this has been done to accommodate the heavier traffic flow and reduce conflicts associated with pick-ups and drop-offs. This is also why much larger intersections are being replaced with roundabouts.
Typically, speeds are slower in roundabouts so it can be counterintuitive to see them in high-traffic locations. But the truth is they are designed to address traffic congestion. They keep traffic moving instead of forcing drivers to sit through traffic signals at intersections waiting their turn while they lose their minds.
Distracted driving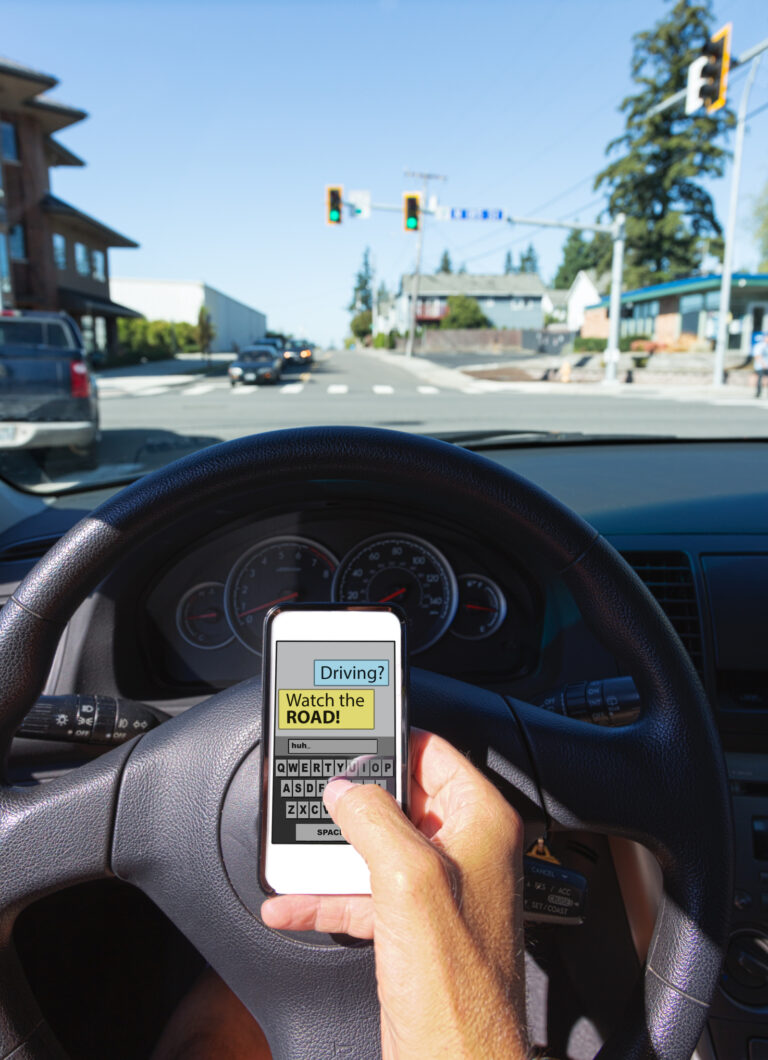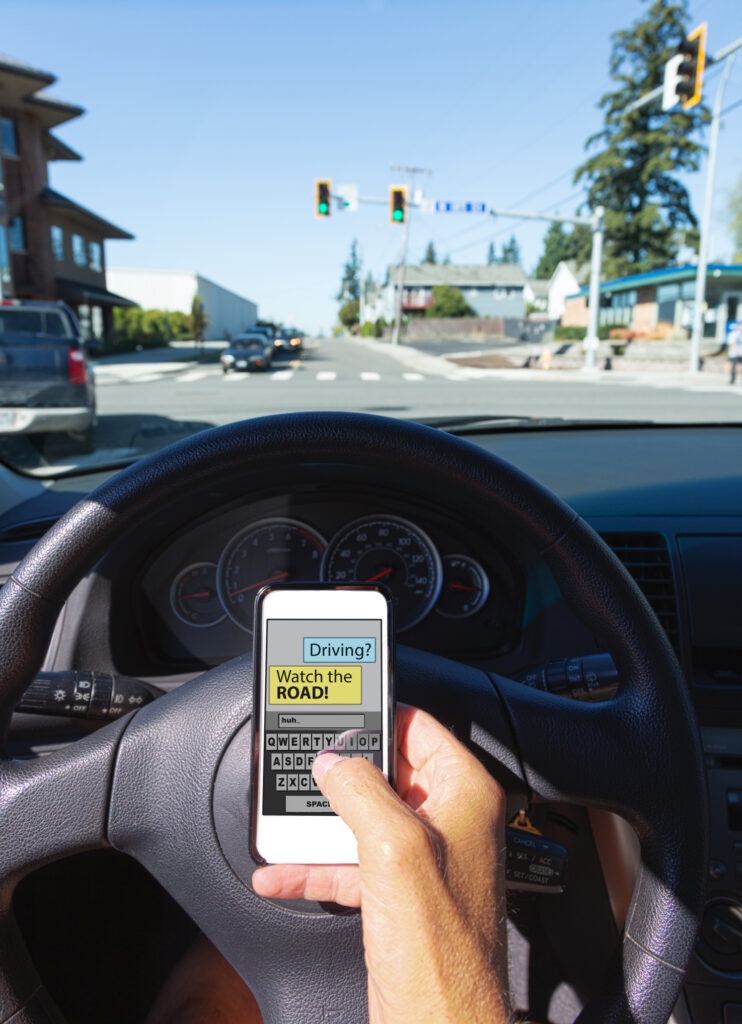 And speaking of losing your mind, let's not forget about distracted drivers, distracted pedestrians, and distracted cyclists. Despite laws and enforcement, there remains a cohort of road users who simply haven't got the message, or just don't think it applies to them. Vigilance is crucial for everyone on the road because the difference between a near-miss and a collision is measured in milliseconds and millimetres.
School zones and drop-off/pick-up zones are without a doubt the worst place to be distracted because young people's lives are at risk. Plus, let's face it; no parent wants to be 'schooled' to put down their phone by their teen or their toddler on any day of the year. Choose to be a good example everyday, everywhere and turn on the Do Not Disturb feature. Give yourself the freedom to take a break from everyday demands to focus on driving.
First responders & large trucks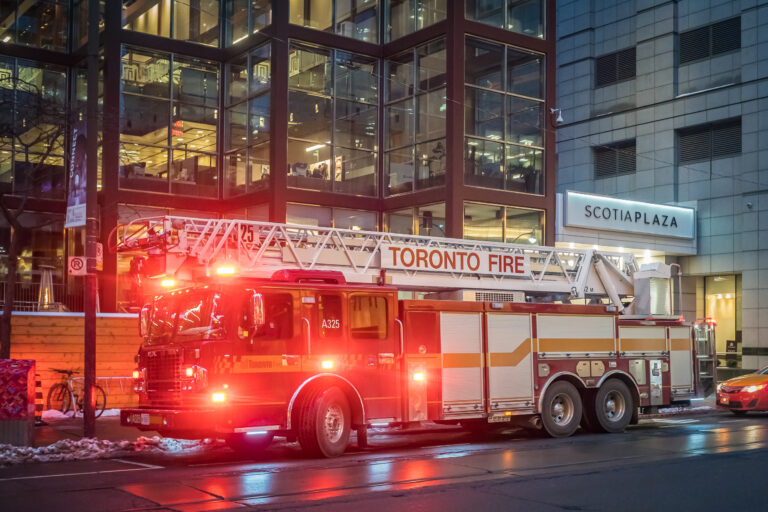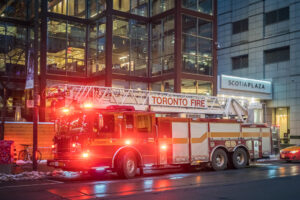 Finally, while the return to a regular routine of work and school after the long, lazy days of summer might mean the need to brush up on our driving skills, let's not forget about the first responders and heavy truck drivers who have been out there every day. These professionals have kept our summer safe and kept the supplies stocked while we enjoyed our time with family and friends.
Let's extend our thanks and gratitude to them by giving them the space and distance they need on the road. Pull over safely to let first responders get to their destination as quickly as possible. And remember that large trucks need more distance to stop, their blind spots are much larger and tire blowouts are not uncommon.
The basics of road safety are simple and taking care of each other costs nothing.
But the cost of crashes is profound. Perhaps the most important lesson we can teach our youth as they return to school is the old adage our parents taught us……take care of each other.
At a time when flooding and fires are affecting communities across the country, and everything from the price at the pump to groceries to housing is just so expensive, safety is free and the gift that keeps on giving. Share it with family, friends and colleagues by slowing down, staying focused, yielding right of way, and sharing the roads with pedestrians, cyclists, motorcyclists and large trucks. Your choices can make the difference in people getting home.
Back to basics safety tips
So, to recap:
Slow down. Speeding is tempting, but the risks are not worth it. Learn about opportunities in your community to take it to the track with a professional.
Roundabouts have many benefits including speed reduction and increased safety. Just follow the rules on how to use them.
Avoid distractions, particularly in school zones, but also any time you use the road.
Learn about sharing the road with large trucks, their need for greater stopping distances, wider turns and never, ever tailgate a truck (or any vehicle).
Remember, road rules are there for a reason…everyone's safety.
Not all rules are meant to be broken because the consequences can be devastating.
#MySafeRoadHome blog authors: Robyn Robertson, TIRF President & CEO and Karen Bowman, Director, Communications & Programs (Drop It And Drive® (DIAD)) program, work collaboratively as co-authors, drawing from Robyn's breadth of knowledge on topics alongside Karen's blogging background and experience leading the DIAD program since 2010. Robyn is the author of TIRF's knowledge translation model, is well-versed in implementation strategies and operational practices across several sectors. To date, the DIAD program has been delivered to over 60,000 youth and workers across North America.
References:
Action2Zero School Safety Assessment Tool (SSAT), Traffic Injury Research Foundation https://act2zero.tirf.ca/schools
Two years after Calgary reduced its speed limit, data shows drivers are paying attention, Calgary Herald https://calgaryherald.com/news/local-news/two-years-after-calgary-reduced-its-speed-limit-data-shows-drivers-are-paying-attention
The effect of speed reductions on collisions: A controlled before-and-after study in Quebec, Canada, Journal of Transport & Health https://doi.org/10.1016/j.jth.2021.101137
New driver clocked at 223km/h, double the speed limit, on snowy B.C. mountain pass https://www.cbc.ca/news/canada/british-columbia/novice-driver-clocked-at-223-km-h-1.6629403
Effect of reducing the posted speed limit to 30 km per hour on pedestrian motor vehicle collisions in Toronto, Canada – a quasi experimental, pre-post study https://bmcpublichealth.biomedcentral.com/articles/10.1186/s12889-019-8139-5
Road Safety Monitor 2021: Distracted Driving Attitudes and Practices, 2004-2021 https://tirf.ca/download/rsm2021-distracted-driving-attitudes-practices-2004-2021
Related topics:​​