In this episode of TIRF TiPS, Toronto Police Constable Sean Shapiro and TIRF President & CEO Robyn Robertson discuss reasons why young people are waiting longer to get their driver's licence.
Also, be sure to check out our #MySafeRoadHome blog, Is getting your driver's licence still a rite of passage for new generations of young drivers?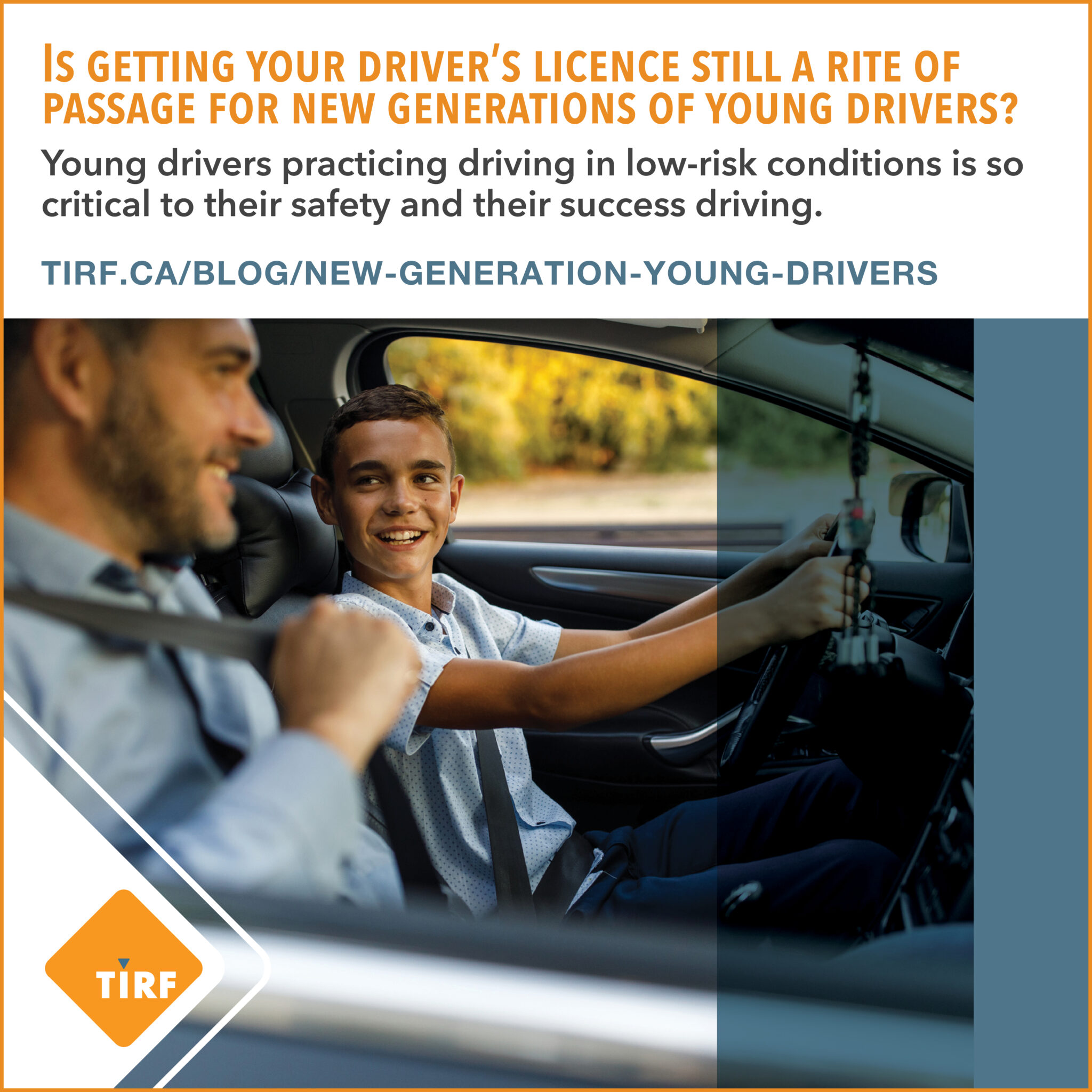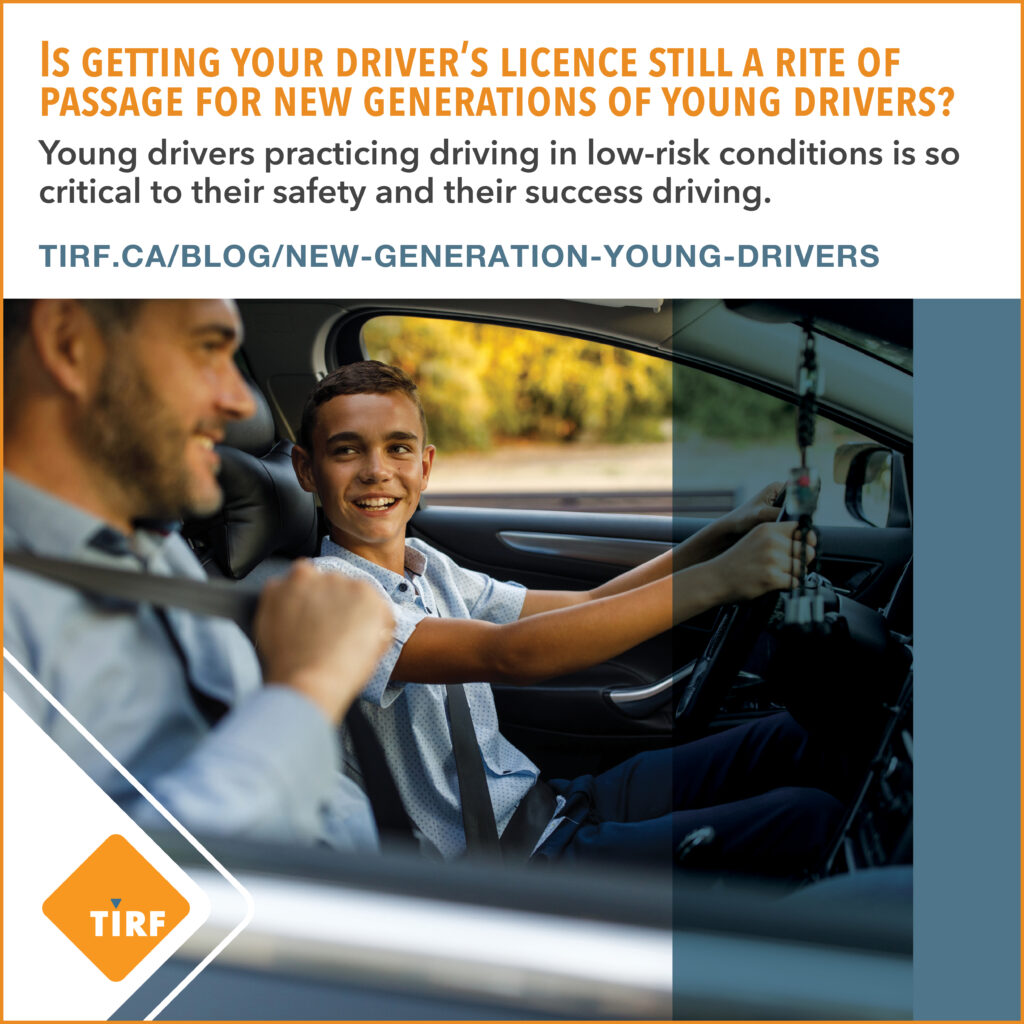 Source documents and resources:
Driving over the life course: The automobility of Canada's Millennial, Generation X, Baby Boomer and Greatest Generations https://www.researchgate.net/publication/305826211_Driving_over_the_life_course_The_automobility_of_Canada's_Millennial_Generation_X_Baby_Boomer_and_Greatest_Generations
TIRF's Canadian Coalition on Distracted Driving fact sheet, Let's Talk About Crashes from the CCDD E-hub, Education, Tools & Resources section
Isler, R.B., Starkey, N.J., and Williamson, A.R. (2009). Video-based road commentary training improves hazard perception of young drivers in a dual task. Accident Analysis and Prevention.41: 445-452.
Mayhew, D.R., Simpson, H.M., and Pak, A (2003). Changes in collision rates among novice drivers during the first months of driving. Accident Analysis and Prevention, 35 (5): 683-691.
Mayhew, D. R. and Simpson, H. M. (2002). The safety value of driver education and training. Injury Prevention, 8 (Suppl. II): ii3-ii8
Mayhew, et. al, (2014). Evaluation of Beginner Driver Education Programs: Studies in Manitoba and Oregon, Traffic Injury Research Foundation, Ottawa, Canada
Shell, Newman, Córdova-Cazar & Heese (2015). Driver Education and Teen Crashes and Traffic Violations in the First Two Years of Driving in a Graduated Licensing System
From Gen Z to the silent generation, September 2020, Journal of Transport & Health 18:100894, DOI:10.1016/j.jth.2020.100894
Williams, A.F. (2003). Teenage drivers: Patterns of risk. Journal of Safety Research 34 (n1 supp): 5-15; McCartt, A.T., Shabanova, V.I., & Leaf, W.A. (2003). Driving experience, crashes and traffic citations of teenage beginning drivers. Accident Analysis and Prevention 35: 311-320
Related topics and resources: