This episode of #MyDrivingMatters 'That was CLOSE!' is sponsored by:
The second episode in the #MyDrivingMatters 'That was CLOSE!' teen & parent vodcast series is on Driver Education During a Pandemic and features guest expert, Dan Mayhew, TIRF Senior Research Scientist & Advisor. In 2020, when the COVID-19 pandemic began, it had a significant impact on the delivery of driver education. This created challenges with respect to teens learning to drive. Most of us were hoping this wouldn't still be a topic, but the reality is it continues to affect the ability of teens to complete driver education or take the driving test. Completion of the program is not always mandatory; however, it is in a few jurisdictions in Canada. Generally, programs are voluntary and teens are strongly encouraged to complete them because it helps them gradually learn and practice skills in an organized way so they learn how to drive safely and become accustomed to the complexity of driving. Our hosts and a guest expert discuss why driver training is important and how it can help reduce crash risk. Our teen co-host, Kylee, shares some great tips to get friends and peers on the same page as new drivers.
TIRF educational resources & programs featured at the end of each episode are accessible here: tirf.ca/about-tirf/#TIRFERP
Guest expert: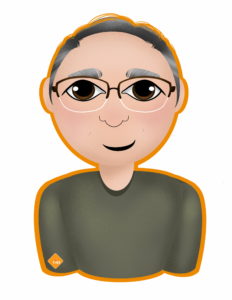 Dan Mayhew
Senior Research Scientist & Advisor
Traffic Injury Research Foundation
Resources:
Show notes:
Our #MyDrivingMatters 'That was CLOSE!' teen & parent vodcast series is sponsored by Co-operators with co-hosts, Robyn Robertson, TIRF President & CEO, Karen Bowman, TIRF Director, Communications & Programs, and her daughter, Kylee Bowman, a young driver. Episodes in the series are structured to be conversational, engaging, and relatable to Canadian teens and their parents. Each episode features at least one guest expert sharing their knowledge and experience on several road safety topics including speed & distraction, driver education during a pandemic, benefits of parental involvement, passing the knowledge test, and readiness to drive. Links to the resources mentioned in each episode are available under Resources.
Credits:
Vodcast thumbnail design & host caricatures by Kylee Bowman MildlyMadGraphics.com
Vodcast post-production by Diane Akam, dnafilms http://dnafilms.ca
TIRF co-hosts makeup by Erica Harris www.ericaharris.ca